I came on at the end of the project for the KitchenAid toaster that Nurb has deemed a disaster (!?) not sure I understand why
a heavy toaster with a 3 pronged outlet makes it a disaster, but the footprint I can understand is less than desirable which is
why I have and use the Rowenta Jasper Morrisson toaster YO! posted, it uses two quartz elements and the toasting performance is
not so hot, but is really thin and light and easy to get in and out of the cabinet we keep it in. I also have the KitchenAid Pro Line Toaster but due to its size and our lack of counterspace it has been relegated to storage.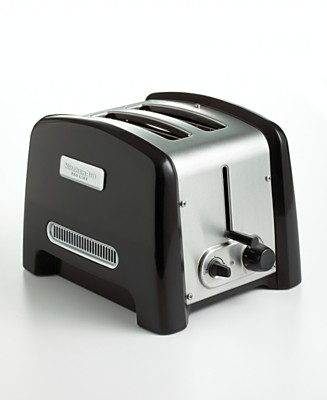 My favorite toaster we tested was the longer version of the DeLonghi Aluminum obround one
similar footprint and proportions to the Rowenta (although a little bigger) and such a sleek minimal exterior ... SO Nice!
It is also sold as a Kenwood in Europe.
That Black and Decker is a piece of junk, looks okay in images, not as nice in person, and the quality and fit and finish
are just awful. Chances are it wouldn't last more than a year or two under normal use.
Shortly after we released the afore mentioned KitchenAid model, Delonghi came out with the Esclusivo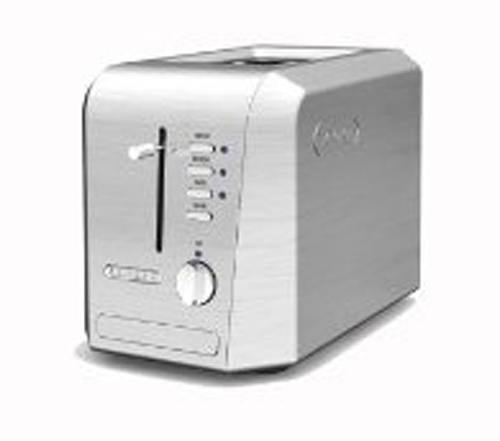 I have only ever seen it in images, which are all renderings, but the stance and dynamic chamfers look appealing, can't speak
to the quality or performance.
Also recently saw this Breville
looks promising