http://www.reuters.com/article/2011/12/19/us-saab-idUSTRE7BI1EW20111219
Let's put up some faves, shall we?
Tough to beat the 92, in my eyes.
Always wanted them to make the 9-X concept.
I remember loving the 9000 Aero as a kid for some reason…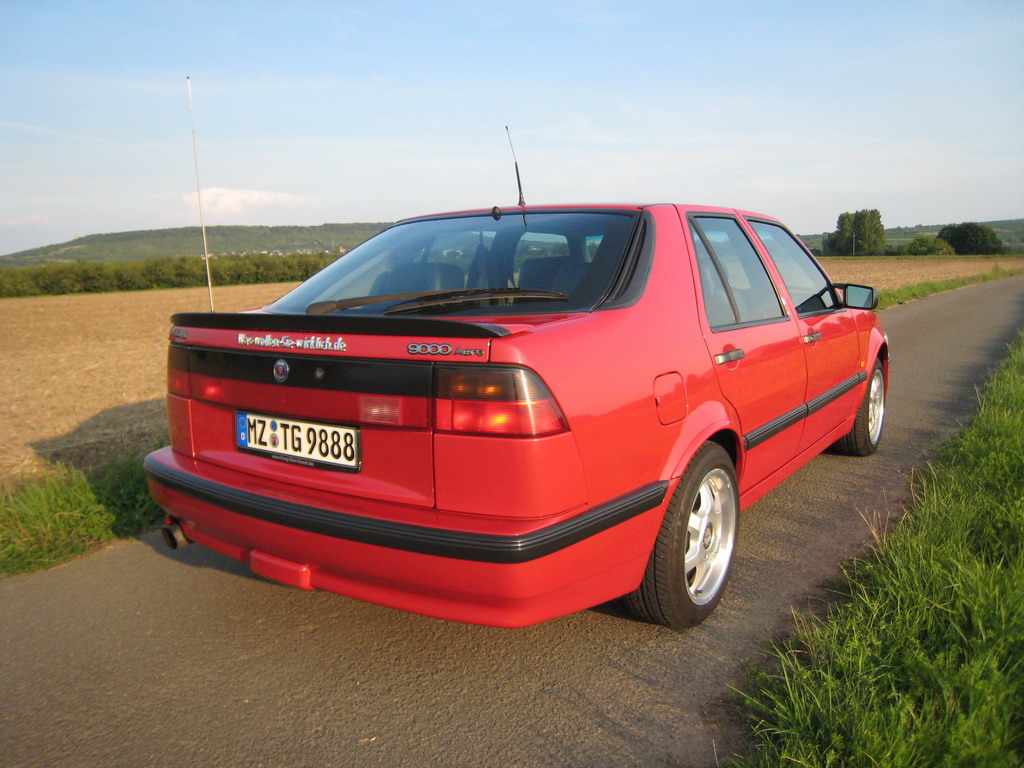 There's something about front wheel drive, turbo lag and torque steer that in many ways have come to define the brand. The 99 Turbo is one classic for us growing up in the 80's.
Following Saab struggling I've always wanted them to survive. I want to live in a world where there's room for a car brand like Saab… still I have never, to be honest, considered buying one. Strange, I like them yet wouldn't want to own one…
I was so ready for a 9-5 'Combi…

Nice choices, jada and mbC. One defined a period, the other could have helped define it's future.
I have to say I've never liked a Saab, though that tiny thing NURB posted is pretty cute.
Prediction: Some company is going to buy up all the designs and we will see them again soon (1-2 years). Maybe not in the states, but definitely in Europe. The 9-5 is a little like the Rover 75, just too good to die so soon.
Fav: Always loved their wheels, especially the three spoke ones. Try drawing some, they are so hard to make look right, but Saab always did:
The rest: I did test drive a 9-3 a couple years ago. Decent chassis that was only disappointed by a crap engine. They need to copy pre-Ford Volvo's plan (and weirdly, VW's current US plan): 2.5 L 5 cylinder in place of the 2.0L 4. Why am I not CEO of a car company again?
When I was a kid my father had a (small) sailboat.
Many of his buddies had much more interesting cars than our Ford Granada (Europe)
Station Wagon of the time. Most impressive amongst them was one of the first
900 Turbo 5 doors. Of course it was black. And it was way before anyone could spell
yuppie.
I'd have loved to give the local Saab dealer, who is a renown long time Saab and Subaru
race driver, my business. But even 3 years ago Saab Germany was not in the position
anymore to offer the cars on finance deals. Sad sad story.
@Mr-914 I agree, Saab has had some really nice rims.
As for your prediction. An important hurdle in getting a deal together and selling Saab to the Chinese was as I understand it that GM wouldn't include the designs in these deals as they all contain too much GM technology (from platform sharing). It seems that producing these designs outside of GM will be tricky or require expensive redesigns.
I had a 900s and loved it. Not the quickest car but it was comfortable, held a ton of stuff and lasted forever. I was hoping Saab would get through this and a saab wagon would be in my future. Alas, RIP.
Maybe someday they will get the mini resurrection?
I'm not sure why, but I've always had an affinity for SAAB. Maybe it was the quirkiness, with their duck tail rear ends, and ignitions between the seats. Maybe it was the turbo engines. Maybe it was the aviation history and inspiration behind things like the wrap around windscreen. I'm not sure but I always wanted one of those Turbo 99's that jada posted. I think they had all the makings of a design oriented brand, they just never seemed to pull it together the way Audi did in the early 2000's.
This was the car I wanted SAAB to build. the first 9x concept from 2001. Designed by the same guy who penned the Cadillac Sixteen according to friends at GM.

Brian Smith, Cincy Grad… his sister works at Nike. Very talented family.
Right, I forgot he is Kelly's brother!
Re my prediction: The company's assets will be sold off in receivership. I expect someone to buy up all the tooling. I would expect the "technology" involved was in the engine, AWD or transmissions. Something that another car company wouldn't have a problem replacing.