eek !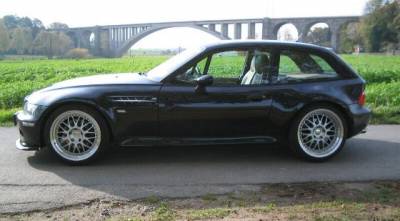 my first thought when i saw the second picture was also- bmw z series…
i like that the tried to do something with smooth lines and translationes, but they should keep an trying some more on this one
That's hot. It's classic old school Ferrari. Shooting brakes are not for everybody, but they have their place in the gentlemen racer world.
My favorite Ferrari is the 599.
Have you seen the Bentley shooting brake?
These 3 views look pretty good. I really like the rear end.
I haven't wrapped my head around the idea of a shooting break though.
Hot. Love the M Coupes too.
Ferrari 599 from the front and 458 italia from the back