I recently spotted a bike design on the web that is pretty similar to something I did a few years ago. What do you think? Are the similarities coincidental, or do you think my concept sketches 'inspired' this new design?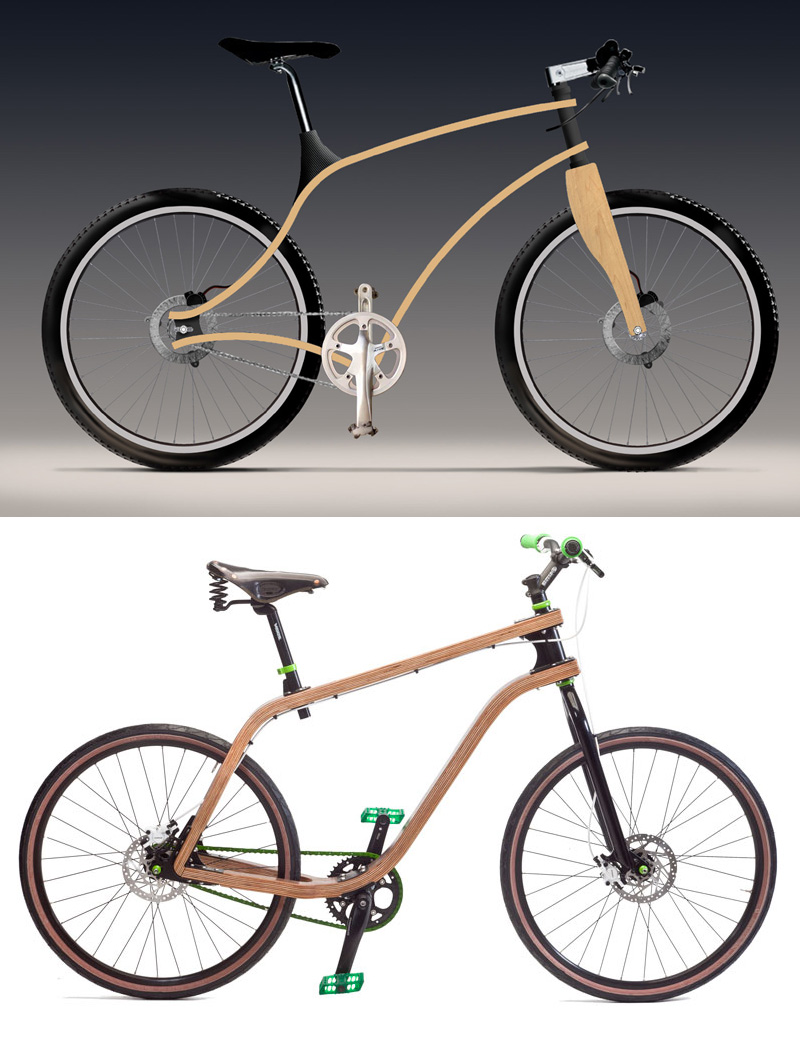 I just wrote about it here (
http://bicycledesign.net/2011/06/two-ve ... -concepts/
) and I would be curious to hear opinions from other designers. I want to give the guy the benefit of the doubt, but it seems like a lot of the details are similar.
Update:
Just to clarify... these are the original thumbnail sketched that I posted on my blog in 2008